2020 St. James' Turkey Dinner and Bazaar Canceled
As a substitute, here is our Online Holiday Bazaar Flyer.
The St. James' Bazaar and Turkey Dinner has been a two-day tradition for over 60 years.  It is an opportunity to find that special gift, enjoy a good meal, and spend time with family and friends.  There is something for everyone.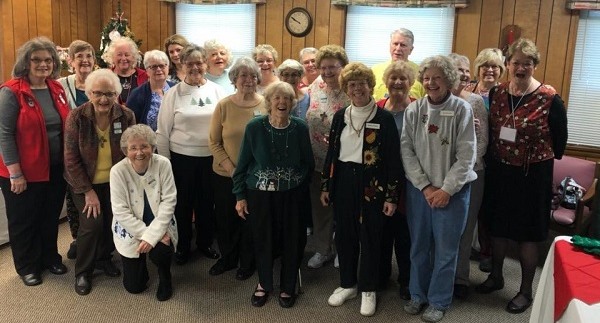 There are four shops filled with a variety of handcrafted items and our very popular Bake Shop. There are Door Prizes and a Raffle Table.
On Friday a luncheon is served from 11:30 AM to 1:00 PM.
On Saturday at 5:00 PM we start the first of three seatings at our popular traditional family style Turkey Dinner. Take Out meals are also available.
The event is usually held the first weekend in November.
Unfortunately, due to the global pandemic, the 2020 Bazaar and Turkey Dinner has been canceled.  This was not an easy decision.  As the health and wellbeing of our guests and the volunteers are our top priority, the Vestry decided it was in everyone's best interest to cancel this year's event.   There are just too many high-risk activities involved and too many ways to get exposed to the virus.
This year we're trying something new! Please keep tuned for what comes next!!  We still have all the great gifts and items you'll want for the holidays and beyond!
Items will be advertised in St. James' weekly e-Epistle, monthly Newsletter, and on the St. James' Website.
We hope to start advertising sometime in September.
Please watch for information about ordering items.