We are
Vibrant, Spiritual, and Inclusive
---
A friendly, caring faith community, St. James' offers meaningful worship in an intimate setting.
Outreach and youth programs are vibrant and part of the parish culture.
---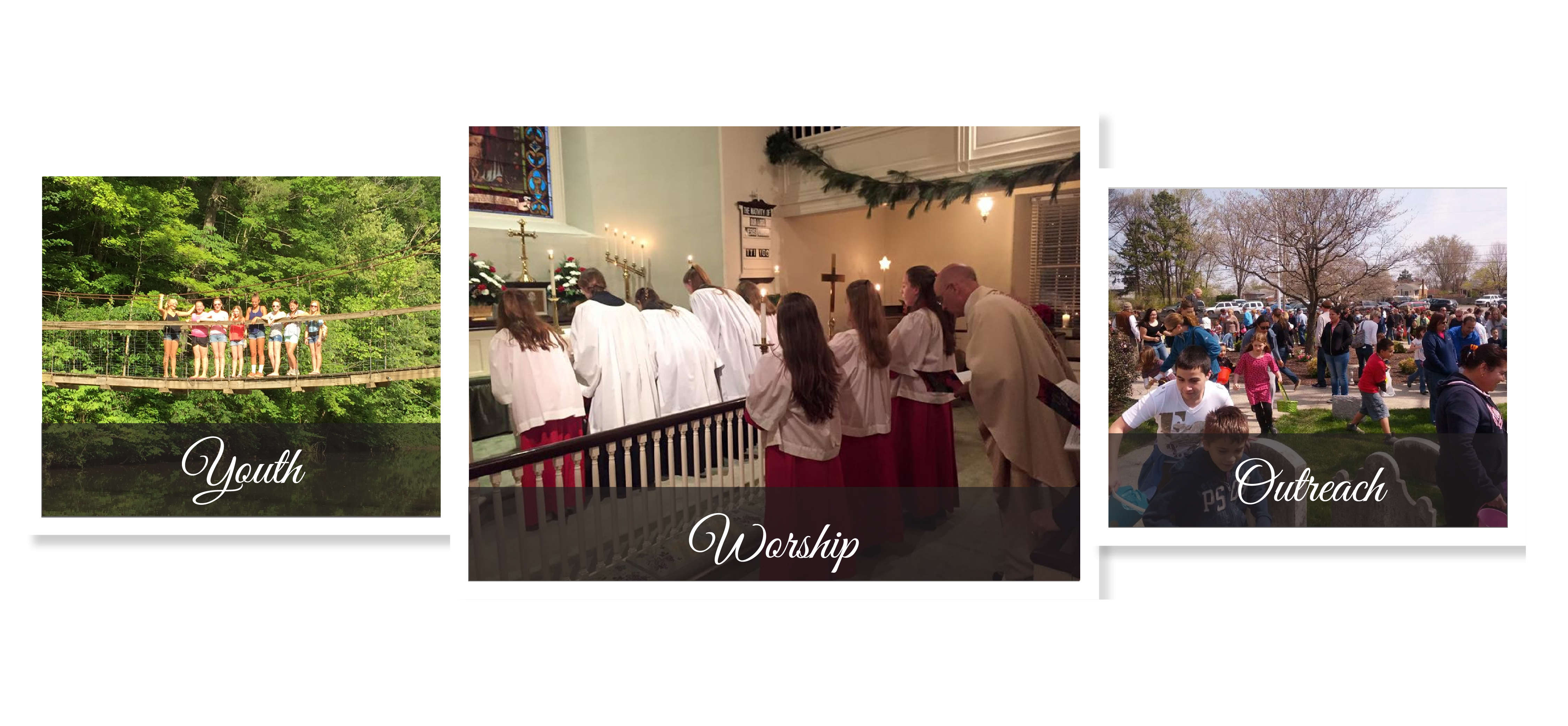 ---
This week's "Word" from the Rector
August 2, 2018 – "Glory"
This Sunday, August 5, we will observe The Transfiguration of Our Lord Jesus Christ. In two of the readings, 2 Corinthians 3:1-9,18 and Luke 9:28-36 the word 'glory' is used. Actually, have you ever noticed how often our Book of Common Prayer uses the word 'glory'? On any given Sunday it appears at least ten times (and sometimes more).
Page 356, in the Gloria: "Glory to God in the highest"; "we praise you for your glory"; "in the glory of God the Father".
Page 357, in response to the announcement of the reading of the Gospel: "Glory to you, Lord Christ"
Page 358, in the Nicene Creed: "He [Jesus] will come again in glory to judge the living and the dead."
Page 360, in the General Confession: "that we may delight in your will, and walk in your ways, to the glory of your Name."
Page 362, In the Sanctus: "with Angels and Archangels, and with all the company of heaven, who for ever sing this hymn to proclaim the glory of your Name: Holy, holy, holy Lord, God of power and might, heaven and earth are full of your glory."
Page 363, at the conclusion of the Eucharistic Prayer: "all honor and glory is yours, Almighty Father, now and for ever. Amen."
Page 364, in The Lord's Prayer: "For the kingdom, the power, and the glory are yours . . ."
All of these uses of 'glory' do not mean the same thing. In some instances it is the praise that Christians give to God. Other times it is used to describe an attribute of God, to refer to a manifestation of God, or to indicate a state of exalted existence of those who believe in God. However it is being used in Scripture and worship, the word glory has a depth of meaning that is as challenging to define as the immeasurable love that God shows towards us. There is a mystery surrounding it that draws us closer, so close, perhaps, that if we pay close attention we will hear and see in Jesus Christ the fullness of the glory of God.
Blessings, Fr. Jim
Meet Our Staff
Devoted to Serving Christ
---
Location and map
Driving Directions
---
Worship in church across from Parish Hall parking lot.
---