We are
Vibrant, Spiritual, and Inclusive
---
A friendly, caring faith community, St. James' offers meaningful worship in an intimate setting.
Outreach and youth programs are vibrant and part of the parish culture.
---
This week's "Word" from the Rector
July 19, 2018 – "Pilgrimage"
Last Sunday our Bible lessons placed before us Amos and John the Baptist, prophets of different times and circumstances. As you know, prophets and their messages are not usually received gracefully in their own time as the godly words they speak are often meant to upset the status quo and challenge perceptions and assumptions. This week we remember our parish's namesake, Saint James, the first of Jesus' apostles to die a martyr's death. Both prophets and martyrs are called to be courageous in the face of opposition to the religious journeys that God has set them on. We might not be called upon to embark on those particular types of journeys, but every Christian is called to engage in a spiritual journey, a pilgrimage, of searching for deeper meaning, understanding, and relevance of Jesus Christ for their lives. This can also be a courageous act, for it means being open to the Holy Spirit to guide us to encounter spiritual and actual places we might have never imagined before.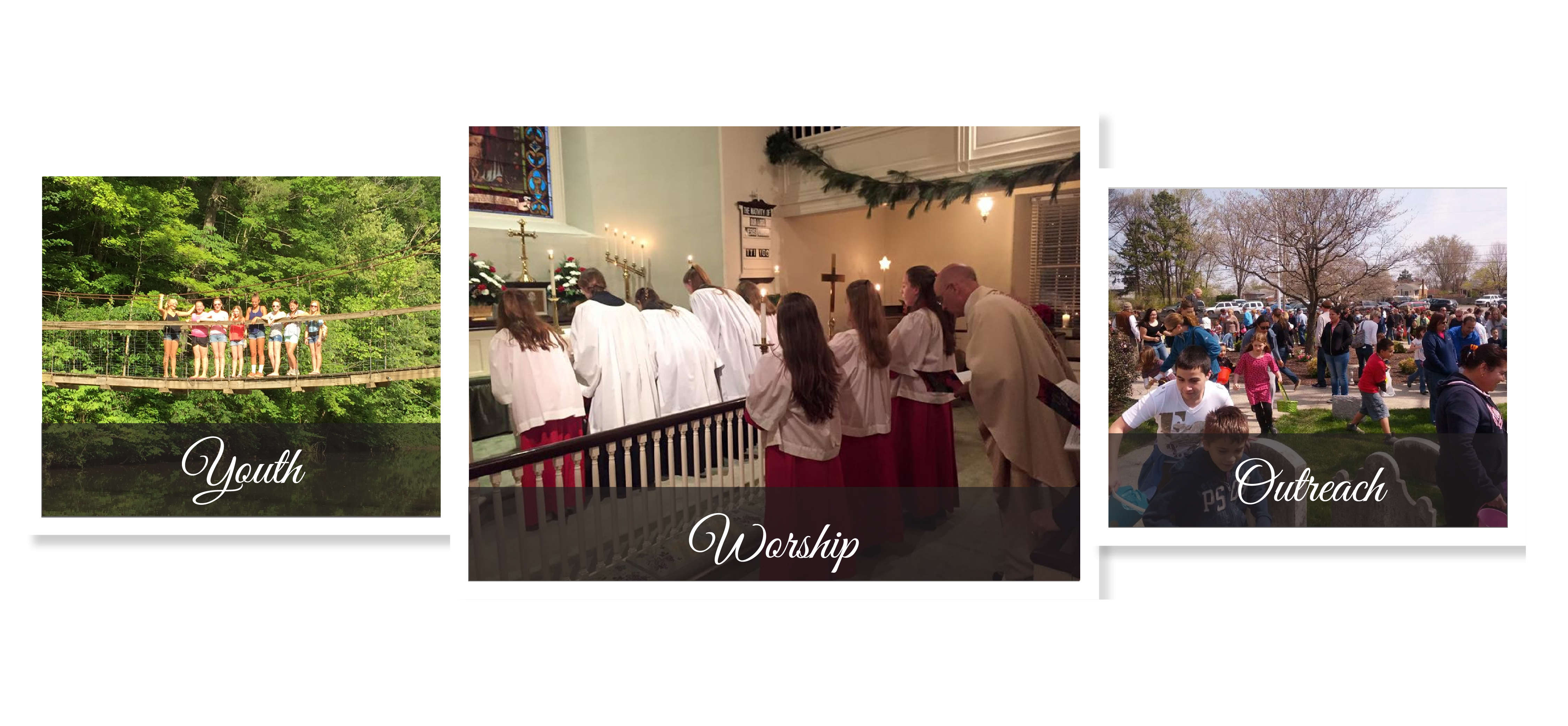 Meet Our Staff
Devoted to Serving Christ
---
Location and map
Driving Directions
---
Worship in church across from Parish Hall parking lot.
---